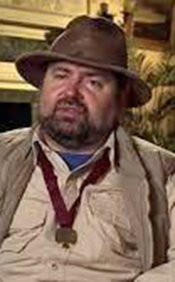 Tuesday, December 18th 2018
UFOs over our Planet
Alex Chionetti Ufos over our Planet- A Casebook from the South and North Hemispheres- Alex Chionetti, is an award-winning journalist, researcher, explorer, and filmmaker. Born in Argentina, he immigrated to the United States to continue his studies in different schools, including MIT, USC, and UCLA.
Alex Chionetti, veteran ufologist and field researcher, will analyze the most important cases of his career, comprehending 40 years and four continents. He was an associate to CUFOS and to the late Dr.Joseph Allen Hynek, who was his mentor between 1979 to 1986, who considered him as the "most active and researcher he ever know" He was part of Mufon Los Angeles.lecturing for several chapters in California, and other states.
Chionetti will analyze and historical and scientific perspective the ufo waves of 1968, 1973, and 1978, when the Ufo phenomena used to landed and have a physical-trace, as different of today. His international and national lectures and work help to open the declassification in countries as Chile (1997) and Peru (2001),and he represented Argentina in the last Disclosure project pre-congress hearings at Washington DC.
Also he is an analyst and comparative ufologist about the recent disclosure, and will reopen his research on the Forth Monmouth in relation with sightings, intrigue and cover ups related to extraterrestrial evidence.
Alex Chionetti was one of the original developers of the series "Ancient Aliens" and as journalist/explorer developed several series for History, Discovery and National Geographic. He was the first who brought attention to the American media as original topics as the mysteries of the Cave of Tayos, and the Small mummified creature of the Atacama Desert.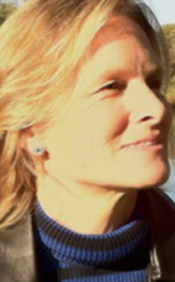 Tuesday, November 13th, 2018
The Night We Rocked the Pyramids
Annabella Wood, Lecture: The Night We Rocked the Pyramids What are the pyramids in Egypt? Tombs of the kings? ET guidance systems? Have you ever just sat and wondered what it took to build them? Just back from a trip to the pyramids with Nassim Haramein of the Resonance Science Foundation and 160 other graduates of the Connected Universe Physics Course, I have a really good idea what they might have been designed to do.
It sure is not what I was told in school. On the night of the full moon we went inside all three pyramids and Ohm'ed our way to bliss. You won't believe the end of the story! Rev. Annabella Wood is "the quantumphysic musing, singing/song writing, Work of Byron Katie facilitating, handywoman, minister Truck Driving Mama!" She is an instructor at and graduate of the Circle of Miracles School of Ministry (2012) and a certified facilitator of "The Work" of Byron Katie.
She holds her BS in "The Metaphysics of Quantum Physics." She was a student of A Course in Miracles and a friend and student of Byron Katie for 14 years before moving to PA. Her experience with and facilitation skills of The Work of Byron Katie are second to none in the Philadelphia area.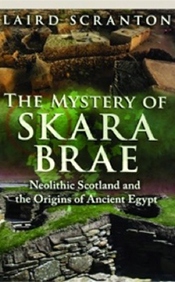 Tuesday, October 16, 2018
The Mystery of Skara Brae
Laird Scranton, - The Mystery of Skara Brae. Around 3200 BC the first organized farming village in the United Kingdom, known as Skara Brae, made its appearance on Orkney Island in Northern Scotland. Over the next six hundred years, these villagers were also responsible for the construction of a series of megalithic sites, connected in Neolithic times by a road that led to the village.
These are recognized precursors to the stone working tradition that later produced such structures as Stonehenge. Traditional archaeology tells us little about where the ancient people who settled on Orkney originated. Surviving artifacts reflect features that have not been successfully tied to any cultural group or ancient locality in the region.
However, when viewed from the perspective of comparative cosmology, we find numerous "signatures" of an archaic, pre-Vedic creation tradition reflected in Orkney architecture - the same symbolic tradition that is reflected in ancient cultures in India, Egypt, China, and Northern Africa. These "signatures" take the form of recognizable megalithic forms, names of localities, and even in the specific details of an obscure burial tradition. These suggestive links are upheld by the DNA of various animal and plant species that are unique to Orkney in the UK that tie to the same archaic era in the same region of the Fertile Crescent.
Perhaps more significantly, attributes of the Orkney sites also suggest an ancestral link to agriculturally-based kingships that arose a century later under poorlyunderstood circumstances in four regions of the world: Egypt, Ireland, China and South America. In this context there is a rationale by which to see Orkney as a credible source of the Pharaonic tradition in ancient Egypt, linked by many of the same essential traditions, rituals and concepts as the priestly Dogon tribe of Mali.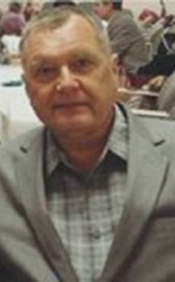 Tuesday September 11, 2018
Top 10 UFO Physical Trace Cases
Nicholas Platco - Top 10 UFO Physical Trace Cases: Physical trace UFO reports were labeled Close Encounters of the Second Kind (CEII) by Dr. J.Allen Hynek and involve instances where there was a physical interaction between the UFO and its environment. Usually these involve a landing trace, such as depressed grass or soil, but also burned or broken vegetation, residues, and more exotic traces.
The program UFO Physical Trace Cases by Dr. Nicholas Platco presents 10 of the top physical traces cases-cases of high strangeness that involved multiple witnesses. The cases presented by Dr. Platco represent just 10 trace/landing events from a UFO database of over 4000 such events.
Dr. Nicholas Platco is a retired Astronomy and Meteorology professor at Penn State University. He is a member of MUFON and has been a Field Investigator for MUFON since his retirement in 2015. Dr. Platco currently lives in Skippack, Pennsylvania. His field investigation work for MUFON includes Montgomery County and some of the surrounding counties in Pennsylvania.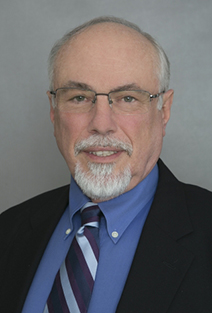 Tuesday May 22, 2018
Historical UFO sightings
Joseph Foster: Historical UFO sightings at sea and Four nuclear submarines lost at sea. Josephs presentation covered many facts surrounding a number of missing submarines that took place in March and April 1968. Some were Soviet ballistic missile submarines.
Joseph was on duty on an Ocean Station patrol on the Coast Guard Cutter Mellon. It was during this patrol that we had a number of unique UFO sightings that included radar and visual verification by a number of witnesses. Three objects passed over the ship traveling at 3500mph having approached the ship from the direction of where the sub was lost.
Flying time of note from OSV to that site at that speed recorded and verified was approximately 10 minutes. It is highly possible that the UFO phenomenon, and what could have been a very dangerous "rogue" operation gone array, possibly leading to what could have been one of the most frightening and significant events of the "Cold War".
Even thought this may only be anecdotal data it may help penetrate the veil of secrecy and mystery surrounding the Russian Submarines. Joseph Foster grew up in East Hampton, Long Island, New York and central New Jersey. He enlisted in in the US Coast Guard in 1969 and served thru 1973. While on active duty, with the Coast Guard he served as a Navigator and Signalman "Quartermaster", on an Ocean Station patrol and participated in "Operation Market Time" in Vietnam.Joseph Foster is a retired Information Technology, Electronics, & Communications Project Manager.
As an Assistant Vice president, for Data management at Merrill, Lynch, Joe lead technical support teams as a contractor for the Department of Defense, the justice Dept, and the FBI. This work focus around technology needs for computerized weapon sights, & advanced energy systems.
To view this interview with Jennifer Stein, click
here
.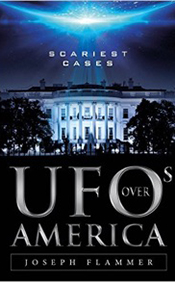 Tuesday April 17, 2018
UFO Orbs in the night sky
Joseph Flammer UFO Orbs in the night sky - The Long Island-Hudson Valley UFO Connection – Join Joseph Flammer, New York MUFON Field Investigator and author of two books about UFOs and several other books about the paranormal, in an examination of the mysterious "orbs" typically seen as "lights" in the night sky.
These extraordinary sightings are not the lights of airplanes nor helicopters, they're not the lights of drones nor Chinese lanterns, they're not paranormal "ghost lights", and they're not to be dismissed out of hand as manmade objects. The question is: Are these inexplicable lights alien in nature? Mr. Flammer will discuss multiple orb sightings, commonly reported on Long Island, in the Hudson Valley Region of upstate New York, and extending into nearby Pennsylvania.
Flammer, a former Main Line, Stratford, PA resident, has written two popular UFO books: UFOs Over Long Island, New York (Schiffer: 2015), and UFOs Over America: Scariest Cases (Schiffer: 2016). Mr. Flammer is currently conducting research for a new book about Rh negative blood and its possible origins in alien life forms.
Were humans impregnated by aliens? Besides orbs, topics to be discussed include triangular UFOs, missing time and abductions, for which Long Island and the Hudson Valley may have developed a conspicuously nasty reputation within the last 60 or so years. He will reveal secrets of some of his bone-chilling cases, one of which was selected by MUFON as one of the Top Ten cases worldwide of 2015.
Mr. Flammer will also discuss possible alien "monster" sightings in Pennsylvania and Long Island. This is a multi-media presentation, rich with video, photos and audio. Audience participation is encouraged. Bring your own UFO stories! And, oh, yes, you might want to keep the lights on when you get home.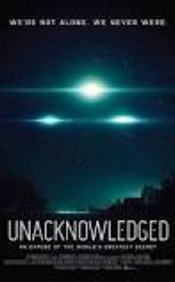 Tuesday March 19, 2018
Unacknowledged – We are not alone, We never were
"Unacknowledged – We are not alone, We never were" The newest film by Steven Greer. Steven Greer a tireless advocate for UFO truth and the end of secrecy on the secret space program has created a powerful documentary film jammed packed with supporting evidence from experts in their field of aerospace, government, commercial airline pilots, and ex-military personal involved in these programs become whistle blowers providing expert testimony.
The film contains actual UFO footage, and classified documents that revealing extraterrestrial contact has been going on for a very long time. Greer describes the silent "coup d"etat that has kept this subject secret and hidden in plane site of everyone, but few have been brave enough to challenge the authorities in the way Greer has done.
Greer's film is a not to be missed important event. We are honored to have permission to share this film with Main Line MUFON. For more information click here.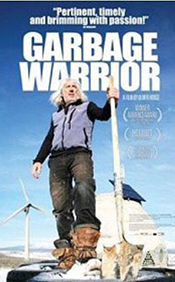 Tuesday February 20, 2018
The Garbage Warrior
The Garbage Warrior A film by Oliver Hodge An award winning documentary film about the life work of Michael Reynolds, a pioneer experimental architect building living structures out of discarded materials like rubber automobile and truck tires, plastic and aluminum water bottles, and hay bails with dirt, cement, and stucco.
These homes are self-contained living facilities with rainwater collection reservoirs, gray water recycling, food production and wind and solar electrical generation devices. These off grid developments are flourishing in several communities now around the country. These homes are called "Earthships".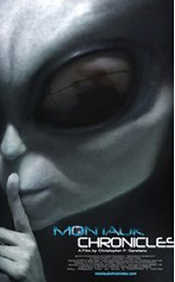 Tuesday January 16 2018
The Montauk Chronicles
Film, - The Montauk Chronicles. by Christopher Garentano. These amazing stories about Montauk have become legends told around camp fires and secret gatherings for years before they became known around the world.
The Montauk Chronicles is the first motion picture to examine the Camp Hero legends and the phenomena that surrounds them. Some day, that between 1971 and 1983, deep beneath the Camp Hero air force base there were bizarre and brutal experiments conducted by a clandestine organization, from another world.
Now we hear the story from the very men who claim to have been there. Movie maker Christopher P. Garetano examines the paranormal legends, and illustrates them as the alleged survivors tell their harrowing tales. Chris has offered to Skype in with us after the film screening to answer questions and discuss the making of the film.