Directions to Tredyffrin Public Library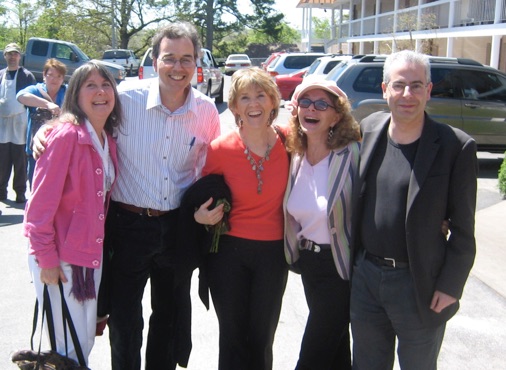 Grace Schuler, Richard Dolan, Jennifer Stein, Linda Moulton Howe and Nick Pope at the Eureka Springs, Tennessee Conference. April 2010.
Location: Tredyffrin Public Library
582 Upper Gulph Road Wayne PA 19087
Phone: 610-688-7092 (for directions only)
All programs are free. Time: 6:30- 8:45pm
Programs are sponsored by
Main Line MUFON (not the Library)
Host State Section Director: Jennifer Stein ~ 610-613-0088
THE LIBRARY CLOSES WHEN IT IS SNOWING LATE IN THE DAY. THIS AUTOMATICALLY CANCELS OUR EVENING PROGRAMS. CALL FOR WEATHER RELATED CLOSINGS INQUIRES: 610-688-7092
For a site map of Tredyffrin Public Library:
maps.google.com
Library located in Strafford Park.
Local Map of regional area.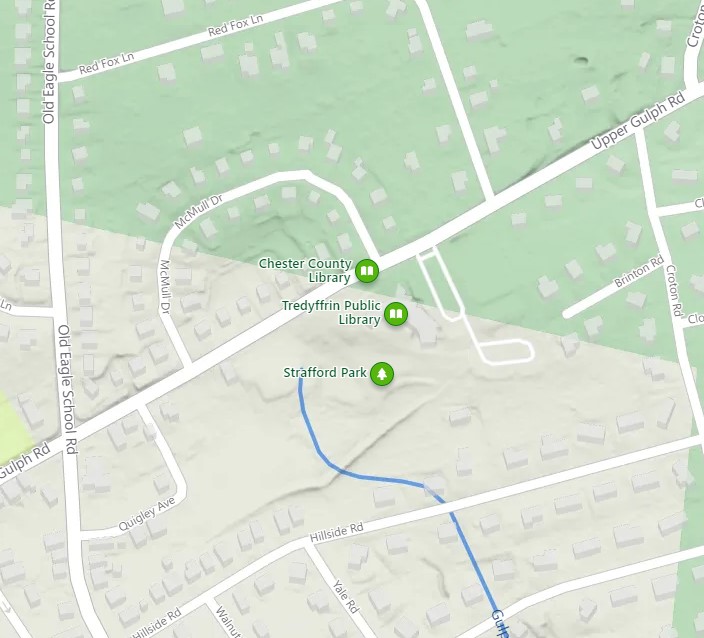 From 476 Blue Route
(traveling in either direction)
Exit at Saint Davids, turn left traveling West on to Lancaster Ave, Route 30. Follow about 9 to 10 stop lights, (the count is one more if you're exiting from the North Bound lanes of 476) Travel about 2 & 1/2 miles thru the town of Wayne to 9 or 10 stop lights. At Old Eagle School Road turn right.
Sugartown Road is on the left, Old Eagle School Road is on right. Turn right onto Old Eagle School Road. Follow about 1/2 mile under train track tunnel to first light at Upper Gulph Road. Landmark: (Sunoco Gas station on the left: Medical Office on the right).
Make a right turn at traffic light onto Upper Gulph Road. Follow Upper Gulph Road down a small hill and then up a small hill about 0.2 miles. Tredyffrin Township Library entrance is on the right at the top of this hill.
From the West following Route 30
Following Lancaster Avenue, (Route 30) east past the Devon Horse show grounds and turn left, at light of Old Eagle School and Sugartown Roads, onto Old Eagle School Road. Take Old Eagle School Rd 0.7 mile to the first traffic light, turn right at light onto Upper Gulph Road.
The Library is 0.2 mile, on the right. From Route 202 going north, Exit at West Valley Road. Turn right at the traffic light onto West Valley Road. Follow West Valley about 2 miles up a long hill and down to a stop sign. Turn left onto Upper Gulph Road, proceed through the traffic light about 0.3 mile. Library is on the right.
From Route 202 going South
Exit at Swedesford Road, just south of King of Prussia. At the traffic light, turn left onto Swedesford Road, and left again at the next traffic light onto Old Eagle School Road. Follow Old Eagle School Road 2 miles to traffic light at Upper Gulph Road, turn left. The Library is 0.2 mile on the right.
Library has disability access.