July 14-15-16, 2023: Stay tuned for the High Bridge, NJ weekend-including the Howard Menger UAP Confernce!
Canceled for 2023!
The Annual Philly UFO Conference has been canceled due to excessive costs of presenting this popular event.
The Philadelphia UFO Exposure Conference has been canceled as of May 1, 2023.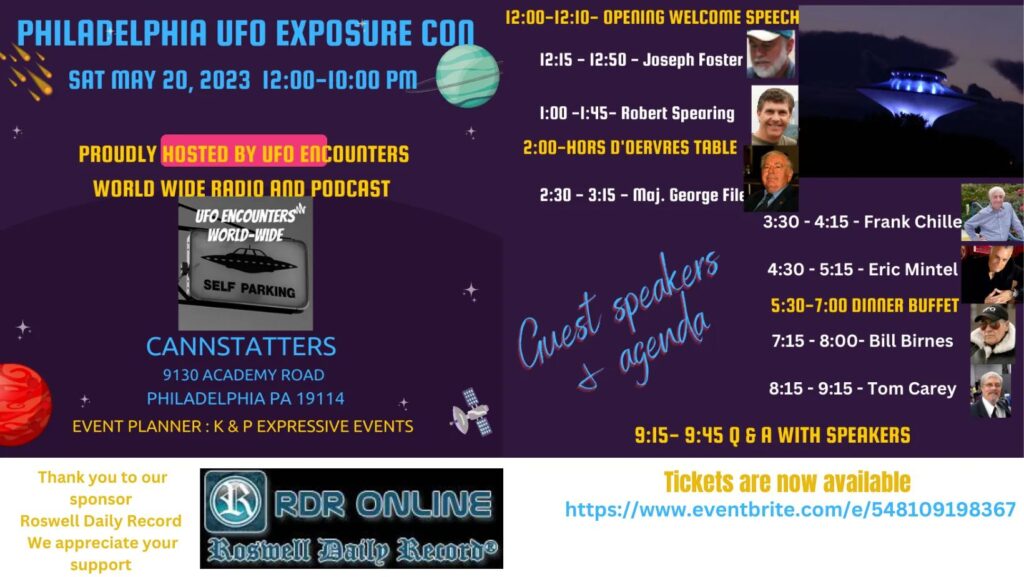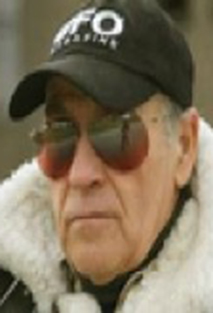 Bill Birnes
Bill Birnes is a New York Times best-selling author, a magazine publisher, and a New York literary publishing agent who has written and edited over twenty-five books and encyclopedias in the fields of human behavior, true crime, current affairs, history, psychology, business, computing, and the paranormal.
read more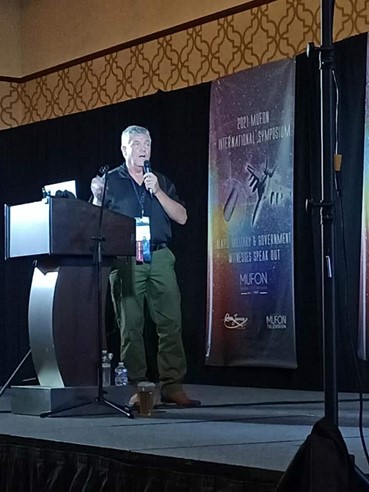 Bob Spearing
Bob Spearing is MUFON's Director of Investigations International, a Field Investigator in Pennsylvania, a Star Team member, and Director of the International Case Assistance Group (CAG Intl).  He has investigated over 400 cases for MUFON. He has a statistical and investigative background. He graduated from Fordham University with a B.A. in Journalism, Advertising, Propaganda & Public Opinion, and Film Production in 1981.
Bob frequently writes articles for Outer Limits Magazine, Shadows of Your Mind Magazine, and the MUFON Journal. He has appeared on Philadelphia radio station WPHT AM's overnight show with host Walter Sterling and New York's WABC AM's The Other Side of Midnight with host Frank Morano. Bob appeared in 4 episodes of "UFOs: The Lost Evidence on the Travel Channel in 2019."
Bob's interest in orange orbs stems from his 1985 late-night encounter camping in a desolate lake area of New Jersey's Round Valley Reservoir. Under heavy cloud cover, Bob witnessed a star-like pink orb hover over the lake before suddenly executing a series of technologically unbelievable maneuvers that a man-made vehicle and pilot would not survive. Needless to say but Bob was hooked on studying orbs!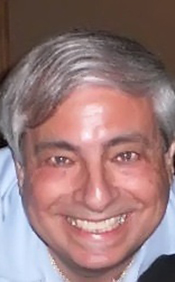 Frank Chille 
"Becoming a Cosmic Citizen"  This UFO expert will present a discussion and PowerPoint presentation on famous UFO encounters over the last 60 years. Frank has spoken publicly and conducted seminars on diverse subjects including UFOs on both U.S. coasts, and for the military on subjects including energy studies and lighting effects on health.  He has done many radio programs as well as appeared on many television programs and appeared in many documentaries on the topic. He has trained individuals as well as marketing teams around the country and has conducted forensic corporate accounting for Fortune 100 firms in three states.
Why this accounting of episode is lacking will be discussed.
Bob Spearing is MUFON's Director of Investigations International. He graduated Fordham University with Bachelors of Arts Degrees in Film Making and Journalism. He has been a MUFON Field Investigator since 2014.