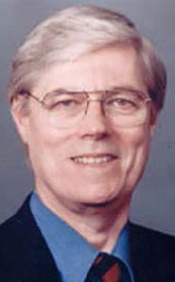 Tuesday December 13 2011
Roswell's Reluctant Witnesses
"Roswell's Reluctant Witnesses". Author Tom Carey, Co- Author of "Witness To Roswell", The 60 Year Cover-up.
Tom Carey is a researcher and writer and a Philadelphia native. Toms research has amassed over 600 first- and second-hand witnesses who have testified to the extraterrestrial nature of the 1947 event that occurred near the town of Roswell, NM. Tom has also identified numerouse people who chose to remain silent and "took thier knowledge of the event with them to their graves."
By means of a Power Point presentation, the most notable of these deceased and still living witnesses will be identified. Those discussed will range from Colonel William Blanchard, the Roswell base commander in 1947 to stage and screen star, Gordon MacRae, of Oklahoma! fame.
Tom's research has contributed to a number of books and articles on the Roswell Incident such as The Truth About the UFO Crash at Roswell (1994) by Kevin D. Randle and Donald R. Schmitt.
Tom has He has lectured all over the country, appeared on many radio and television shows concerning the Roswell incident, and has appeared in Roswell documentaries. His portrait appears in the Hall of Fame at the International UFO Museum and Research Center in Roswell, NM for his continuing contributions to our understanding of the Roswell events of 1947.
With Don Schmitt, Tom was the investigative consultant for the highly acclaimed and toprated 2002 Sci Fi Channel documentary, The Roswell Crash: Startling New Evidence.
Most recently, Tom has appeared on Larry King Live (2003), CN8 Weekend Live (2004), The FOX NEWS CHANNEL (2004), Coast-to-Coast AM with George Noory (2004) and the Jeff Rense Show (2004).
Tuesday November 22nd, 2011
Peter Robbins, Co Author Left at East Gate
Peter Robbins, Co Author Left at East Gate: A First-Hand Account of the Bentwaters-Woodbridge UFO Incident, Its Cover-Up and Investigation. Peter has been involved in UFO studies for more than twenty years, as a researcher, investigator, writer, lecturer, activist and author.
He is the Executive Assistant to Budd Hopkins' Intruders Foundation (which researches the alien abduction phenomenon) and is Editor-In-Chief of the ground-breaking website UFOcity.com
Peter Robbins has been invited to speak in more than twenty states and at numerous events abroad, including dozens of appearances in the United Kingdom.
Venues have included local, national and international conferences sponsored by MUFON (The Mutual UFO NetworRA (The British UFO Research Organization), as well as other UFO organizations, private groups and seminars, public, private and secondary schools, universities, libraries, scientific organizations, educational foundations and at Cambridge Hospital in Boston under the sponsorship of Dr. John Mack.
Lecture topics have included but not been limited to The RAF Bentwaters-Woodbridge UFO incident; The suppression of UFO information by the American and British Governments; James Vincent, Forrestal: first Secretary of Defense and early casualty of UFO secrecy and the emerging national security state; Dr. Wilhelm Reich and UFOs: a documented history; the UFO abduction phenomenon; crop circles; and the media and UFOs. Peter Robbins has been a guest and consultant on numerous TV and radio shows, both here and abroad.
Television appearances have included "The Geraldo Show," "Borderline," "The SciZone, "Unexplained," "L'Odyssee De L'Etrange" (France), "Network First: UFO" (UK), "Paranormal Witness" (Horizon UK), "Lifetime" (Canada), "Digital Café" (Discovery International), Chilean National TV, French-Canadian television, and numerous BBC TV affiliates. Peter is a native New Yorker and makes his home in Ithaca New York.
Monday October 17th
The Phoenix Lights
What has happened since "The Phoenix Lights" with Dr. Lynne Keiti. Lynne will provide an update on events that have occurred since the making of the film The Phoenix Lights.
This mass sighting on March 13th 1997 documents one of the largest mass UFO sightings in America. Dr. Keiti was one of over 10,000 people who witnessed this sighting and captured it on film with her husband and son present during the event.
Dr. Keiti single handedly brought this event to the public fore front and has kept it there thruough her investigation efforts, her advocacy for truth in reporting on the topic, and her documentary film work on this topic.
She has recently completed a book about the event. Dr. Keiti will present a power point presentation about the events surrounding this sighting and the gradual unfolding of the deeper story in her community.
For more information visit the website by clicking here.
Tues., September 13, 2011
Peter Moon
Peter Moon, Peter Moon is pleased to return to Main Line MUFON. Peter has written, co-authored and/or published seventeen dozen books with the focus on where Science Fiction Meets Reality. Peter will be reporting on his experiences in Romania and Bosnia this past summer.
During his travels to Eastern Europe the last four years, Peter Moon has visited ancient ruins and learned that they are based upon astro-paleology, the study of megaliths and their relationship to the stars, and ancient calendars that are pointing to an incredible future where ancient technology from long forgotten civilizations such as Atlantis will de discovered and used again.
Peter recently published Radu Cinamar's second book "Transylvanian Moonrise" which is not only an exciting adventure that revolves around a Tibetan lama but breaks offers advanced perspectives and future thinking.
Tuesday, June 14 2011
Secrets of the Great Pyramid & Sphinx and 2012 Mayan Prophecies
These 2012 Mayan prophecies were revealed to Professor Ogburn by a Mayan shaman on a trip to the northern Yucatan of Mexico in January 2011. Scott A. Ogburn, is an Adjunct Assistant Professor at both the Department of Landscape Architecture and Horticulture at Temple University and the School of Architecture at Philadelphia University.
The primary slide lecture (with music) covers various aspects of the secrets and mysteries of the esoteric Great Pyramid and the Sphinx relating to the hypothesis that the Great Pyramid and Sphinx were built by a very ancient civilization, perhaps older than 10,000 BC.
The advanced sacred architecture, astronomy, mathematics and "etheric energy" of the Great Pyramid will be covered in the lecture, as well as possible construction techniques and the use of the Great Pyramid and Sphinx as an ancient temple for initiation and religious ceremonies and not a mere tomb for the dynastic pharoh, Cheops.
The lecture on the Great Pyramid and Sphinx is inspired by a six week research field trip Professor Ogburn made to Egypt in December 1976 and January 1977, visiting the Great Pyramid and Sphinx and visiting other Egyptian Temples, most notably the Temple at Karnak. There will be a shorter secondary slide lecture of Mayan Sacred Architecture, just the pyramids and astronomical observatories at Chichen Itza, Tulum, Coba, Palenque, Tikal, Dzbilichaltun, Uxmal, and Mayapan.
There will be a brief discussion of principles of Mayan astronomy and mathematics and how this relates to their Sacred Architecture and their prophecies. The important mythology of the Maya civilization will also be connected to their Sacred Architecture, hieroglyphics, sculpture and art. A discussion and relevance of the December 21st, Mayan 2012 prophecies will also take place.
Both lectures are followed by a question and discussion period from the audience. The Mayan lecture is inspired by a January 2009 and January 2011 research field trip Professor Ogburn made to the Yucatan of Mexico, visiting a number of Mayan temples and pyramids.
Professor Ogburn's research interests include Archaeoastronomy, the influence of Astronomy and Sacred Geometry on Sacred Architecture, Phenomenology, Sustainable Architecture and the Design of Sustainable Communities, Water in Architecture, Lighting in Architecture, and Megalithic Sacred Stone Circles.
Professor Ogburn, with a Master of Architecture degree from Virginia Tech, has a private architectural design practice that includes sacred architecture design, residential design, landscape architecture design, large outdoor sculptures and sacred stone circle design.
Professor Ogburn's architectural practice office phone number is: 267 923-8531. Click here to email.
Tuesday, May 10, 2011
UFO's and Technology
Bill Weber, UFO's and Technology, Bill is the MUFON State Section Director for Southeastern PA as well as a Certified Field Investigator for MUFON. Bill began investigating the Exeter, NH event back in the 1960s.
He had conducted interviews with the police officers who had experienced that event. Currently, Bill has over 51+ cases under his belt. Bill supports MUFON through participation in their Pennsylvania State UFO conferences, UFO Awareness Days, as well as working hand in hand with his team of Field Investigators.
In January of 2010, Bill was offered and accepted the position of State Section Director for the 13 counties representing South-Eastern Pennsylvania. Bill's background is Electrical Engineering, where as a Designer, Bill holds 3 U.S. Patents.
Tues. April 12, 2011
What On Earth? Inside the Crop Circle Mystery
Film: "What On Earth? Inside the Crop Circle Mystery" Take a ride with filmmaker Suzanne Taylor as she engages a fascinating subculture of artists, educators, geometers, philosophers, and farmers, enthralled by the mystery of crop circles.
For twenty years, Taylor has been part of a lively international community that gathers in England every summer to study and document circle developments. What On Earth? Inside the Crop Circle Mystery, winner of the Best Feature Documentary Award from the UFO Film Congress, is filled with stunning imagery of the circles.
It deals with how our scientific materialistic worldview hampers serious investigation of one of the greatest mysteries of our time, and the many indications that the phenomenon is not a human perpetration. It goes on to speculate about what would happen if it were ascertained that the circles do indeed come from other intelligence -- how that would help us think as a planet, which would give us our best chance to solve the pressing global problems that challenge us now.
Taylor, the Executive Producer of the documentary, CROP CIRCLES: Quest for Truth, was the recipient of the Audience Award in 2003 for Excellence in Paranormal Filmmaking from the UFO Congress Film Festival, and is a crop circle authority for the History Channel series, Ancient Aliens.She is the founder of "Mighty Companions", a non-profit dedicated to consciousness expansion.
Her Los Angeles home is a gathering place for forward-thinking activists. Also a fine arts painter and accomplished chef, Taylor is the author of The Anybody Can Make It, Everybody Will Love It Cookbook. She writes a blog, Making Sense of These Times, where posts about progressive ideas include considerations of how consciousness might evolve, click here to visit her website. CropCircleMovie
Facebook

Tuesday March 22, 2011
The Lost City of Z
Presentation: Craig Bennett In the summer of 1984, Craig Bennett, along with two other Americans and a Brazilian, ventured into the dry tropical wilderness of Bahia in search of the ruins of a lost city sought by Col Percival H. Fawcett in the early decades of the last century. (See David Grann's 2009 book, The Lost City of Z, pub. by Doubleday.)
Particularly intriguing was that inscriptions copied from some of the buildings by Portuguese adventurers in 1753 suggested that the city was built by people from the Mediterranean around two thousand years ago.
Although the group was unsuccessful in reaching its target, their research findings, the archaeological remains they saw and photographed, and the unexpected dangers they encountered make a fascinating story.
Tuesday January 25, 2011
Contact has Begun
Film: "Contact has Begun" Producer John Savage has produced this film about the experiences of James Gilliland. James has filmed UFOs for over 10 years at his ECETI sanctuary near Trout Lake and Mt. Adams, Washington. This is James Gilliland's true story.
ECETI Stands for Enlighten Contact with Extraterrestrial Intelligence. James now hosts annual 4 day Science, Spirit, and World Transformation Benefit Conferences at his sanctuary ranch in Washington state.
ECETI Ranch has compiled all the UFO multimedia taken in the last 10 years. This video presentation contains UFO Power Ups, Pulsations, Ships making 90 degree turn offs in the horizon, UFO landings, Unmarked Military Helicopters and interviews with James and others from his ranch along with a narrative story explaining unique details of James's life which have enabled him to focus this time of his life to helping humanity open to the coming world wide contact with these higher intelligent forces.
Tuesday February 15, 2011
A Delicate Balance The Truth
Film: "A Delicate Balance The Truth" From the director and producer Aaron Scheibner, a new film about the environment, what is happening to it, and what we all need to be aware of for the future.
A Delicate Balance debunks the myths surrounding the production and consumption of animal products and exposes the unseen harsh realities. Main Line MUFON is very grateful to be granted screening rights to share this film with our community free of charge.