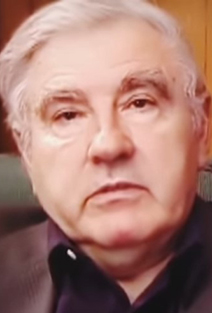 Tuesday, December 11th, 2012
George Filer
George Filer saw his first UFO in 1962 when he was flying a tanker plane for the Air Force to refuel fighters over England. The control tower sent his plane to investigate a UFO on the radar, near Stonehenge. His plane dove from 33,000 feet to 1,000 feet to find it.
His second encounter came a few years ago, from the bedroom of his Medford Lakes home, which faces Briarwood Lake. "I woke at 4 am", he said, "The bedroom was filled with light pouring in from the window. I saw a UFO surfacing.
It looked like a submarine coming out of the water, a blue ionization." Filer spent 20 years in the Air Force, logging over 5,000 hours in the air. For most of his career he was an intelligence officer. He briefed generals in Vietnam after receiving UFO reports over the DMZ (demilitarized zone).
Since he retired, Filer has become East Coast director of the Mutual UFO Network, the nation's largest UFO organization.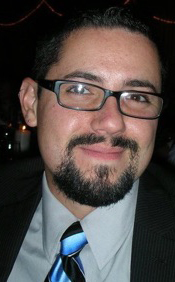 Tuesday Nov. 13th, 2012
Aliens The Truth
Chris Augustin, Founder of "Aliens The Truth" Chris has a computer science degree from Rutgers University and for 12 years has worked as a Business Systems Analyst. Chris has been an Alien/UFO/Paranormal Investigator for more than 15 years.
Over this time he has witnessed many strange things, including 2 UFO sightings, and numerous paranormal experiences. Thousands of people make reports yearly of strange lights performing impossible maneuvers that traditional earth-bound aircraft could not preform. Chris says, "Whether you buy into the culturally biased, mass-media induced viewpoint that all UFO's can be explained, or if you choose to think on your own, there is one ultimate truth that the world is afraid to accept, the reality that we are not alone in the universe".
Chris believes there is real proof of this and encourages everyone seek out the UFO truth for themselves. Chris grew up in southern New Jersey and has lived in Philadelphia since 2005.
Chris has been active in supporting the Philadelphia MUFON Meet UP group with monthly meetings in south Philadelphia with MUFON's state Section Director Bob Gardener.
Visit Chris's website by clicking here.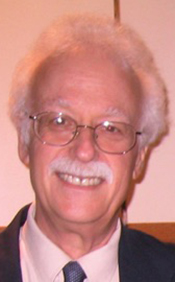 Tuesday October 9th 2012
David M. Jacobs, Ph.D.
David M. Jacobs, Ph.D. is a retired professor of history at Temple University. He specialized in twentieth century American history and culture. Dr. Jacobs began researching the controversy over unidentified flying objects in America in the mid 1960's, and has amassed over 45 years of primary research data and analytical hypotheses on the subject.
Since 1973 Dr. Jacobs has continued to devote most of his professional and personal energies to researching the UFO phenomenon in general, and the abduction phenomenon in particular. Having conducted over 1000 hypnotic regressions with over 150 abductees, Dr. Jacobs is one of the foremost UFO abduction researchers worldwide.
As a result of his extensive primary research, he has developed the first scientific typology of the abduction experience. Dr. Jacobs has written and delivered many articles, papers, and addresses on the subject of UFO abduction, and has been a consultant to the major UFO organizations. In 1992 Dr. Jacobs' second book, Secret Life: Firsthand Accounts of UFO Abductions www.ufoabduction.com, was published by Simon & Schuster.
The book was the most complete exposition of the structure and meaning of the abduction phenomenon then published. The Threat was published by Simon & Schuster in January, 1998. The book addresses important questions about abductions, and clarifies issues that have been the subject of much speculation for the past fifty years.
The Threat presents the first evidence-driven hypothesis that provides a falsifiable solution to the UFO mystery. In 2000, Dr. Jacobs published the edited book, UFOs and Abductions: Challenging the Borders of Knowledge, with ten expert authors writing about the UFO and abduction phenomenon with the academic community as the target audience.
The book is one of the few about abductions and UFOs ever published by an academic press. In addition, Dr. Jacobs has lectured on the subject of UFO abduction at universities and colleges across the country.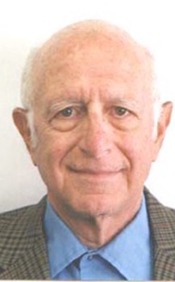 September 18, 2012
Recruited by ETs
Dominic M. Roberti Recruited by ETs: A Personal Journey An account of some "high strangeness events" my wife and I experienced some three years ago, including interactive communication with a "star" which responds to our thought messages, a connection which continues to the present time.
Taking it as a call to spread the word, I began doing courses and workshops on the ET presence, stressing their benevolence and their advanced technology and spirituality. I set up a website, etlocal.org, and an electronic newsletter highlighting ET topics, including a skeptics' corner and our personal ET experiences.
A description of the approach of the Center for the Study of Extraterrestrial Intelligence, with whom we participated in a week-long training on the Outer Banks of NC. CSETI stresses Close Encounters of the Fifth Kind, in which ETs are attracted to the training site by lasers, recorded tones, remote viewing, and deep meditation. A brief guided meditation will be given demonstrating the mantra for reaching deep stillness as well as imagery to vector ETs to the training site.
Dominic, professor emeritus of chemistry at St. Joseph's University, is a graduate of St. Joseph's in the class of 1955, where he was a chemistry major. He went on for a Ph.D. in physical chemistry at Princeton University, after which he worked as a research chemist at DuPont. He left DuPont to teach at Villanova University, from which he returned to his alma mater to teach in the chemistry department.
Since his retirement he has given talks and workshops on eco-spirituality, extraterrestrial intelligence and meditation practice. He regularly teaches adult education courses and gives meditation workshops. An active member of the Catholic Peace Fellowship, he writes a column on environmental topics for the CPF Newsletter.
He has a small desktop publishing business in which he produces newsletters and mailings for several non-profit organizations and maintains databases for the mailings. He has typeset a number of books for several publishers.
Tuesday May 15th, 2012
Sociology and the Paranormal
George P. Hansen, "Sociology and the Paranormal." Covering Status Relations and the Paranormal, but almost no one will have any idea what that means.Author of "Trickster and the Paranormal" George was professionally employed in parapsychology laboratories for eight years—three at the Rhine Research Center in Durham, North Carolina, and five at Psychophysical Research Laboratories in Princeton, New Jersey.
His experiments included remote viewing, card guessing, ganzfeld, electronic random number generators, séance phenomena, and ghosts. His papers in scientific journals cover mathematical statistics, fraud and deception, the skeptics movement, conjurors in parapsychology, and exposés of hoaxes.
He is a member of the International Brotherhood of Magicians.
For more information visit is website by clicking
here
or his blog by clicking
here
or follow him on
Twitter
.
Tuesday April 17th 2012
Physical Influences of a UFO on Water
Physical Influences of a UFO on Water Carl Feindt, Former Delaware State Director for MUFON, Currently serving as an Assistant State Director for Delaware MUFON. Carl has been fascinated by Aviation since the late days of WW-2.
Starting with carved balsa replicas and flying models of aircraft, Carl followed his passion into service as a cadet in the Civil Air Patrol. After High school he studied Engineering at the Academy of Aeronautics (off LaGuardia Airport's runway) in New York City.
Following two years with the Air Force, a family hardship forced a return to civilian life, where he joined the major airline for which he worked in customer service for 34 years. Upon retirement he became interested in becoming active in Ufology, about which he had been reading since the early 60's.
The opportunity came when Jan Aldrich asked for volunteers to do local newspaper searches. Over the course of eight years he studied microfilm rolls at the University of Delaware, exhaustively covering the years between 1923 and 1967, and found approximately 750 UFO-related articles – this from the second smallest state in the union.
Intrigued by the fact that aircraft cannot emerge or submerge into water, Carl started assembling water-related UFO cases and now has 1,500 on his website, click here to learn more.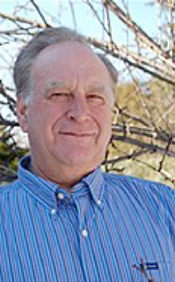 Tuesday March 20th 2012
On the Edge of Life and Death
Author Stephen Redding: On the Edge of Life and Death, will return to share more in depth his amazing experiences between the worlds of life and death and the wisdom these experiences have given him. Today there are unparalleled numbers of negative messages assaulting the human mind and heart, Stephen Redding radiates unmistakable optimism, faith, and promise.
A survivor of many death-defying experiences, he shares his optimistic message for all people to find deeper meaning in their lives and greater hope for their tomorrows. In the 1980's he garnered much publicity for a hunger strike he conducted on behalf of some ancient trees threatened with destruction by an electric utility company.
Stephen is the author of Something More and More or Less, two books in which he weaves events of the past, truths of the present, and promises for the future into a revealing tapestry of lessons learned, comfort, compassion, and hope. Among the many discoveries made possible for us is the compelling perspective that life as we know it represents a long journey through time and space.
We, as living beings, have always been present in one way or another. Yes our face and properties of self may have changed as conditions and circumstances of the journey have demanded. To our credit life has always found a way to continue to respond to creation's grand design.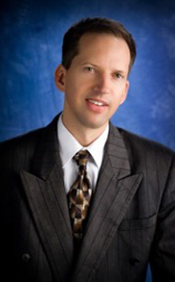 Tuesday Feburary 14, 2012
Project Aquarius: Special Access Intelligence Revealed
A DVD presentation Project Aquarius: Special Access Intelligence Revealed by Michael Schratt form Open Minds. This is a DVD of the presentation Michael Schratt gave at the Open Minds UFO congress of 2011 in Phoenix Arizona.
The presentation illustrates Dan Burisch's alleged interaction with an Extraterrestrial named J –Rod that took place in area 51. A fully illustrated floor by floor breakdown of the facility is highlighted, covering what was contained in each of the nine hanger bays on level one.
Included are detailed drawings of the flight simulator on level 1-B along with a very accurate schematic layout of the cafeteria, file department, communications and transportation logistics to the facility. For more information click here.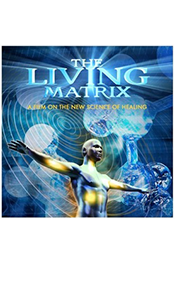 January 10th 2012
The Living Matrix – The Science of Healing
Free Event Film Screening, The Living Matrix – The Science of Healing, uncovers new ideas about the intricate web of factors that determine our health. The film interviews a group of dedicated scientists, psychologists, bioenergetics researchers and holistic practitioners who are finding healing potential in new places.
The film explores the energetic information-based medicine systems currently being developed and studied that will change the way medicine is understood and practiced in the future.
These leaders in in their fields are examining the body through the lens of quantum physics. They've discovered that we're far more than biochemical machines. Instead, our cells are senders and receivers of information, controlling our health in ways we never imagined. In the film, researchers and others who faced health challenges put the science in perspective when they tell their stories.
The family of a young Greek boy with cerebral palsy tries to improve his quality of life through re-connective healing. A British woman, diagnosed with an inoperable brain tumor, immerses herself in neuro-linguistic programming. An American woman runs out of options to treat her chronic fatigue syndrome, and as a last resort, begins using an information-based therapy.
All three make remarkable recoveries. How can we account for these cases of miraculous healing? This film addresses these questions, and explores how medicine can adequately shift it's focus and impact on patient care and whole re-language processes happening in the healing arts creating new healing modalities for the future.
To view the Trailer click
here
.