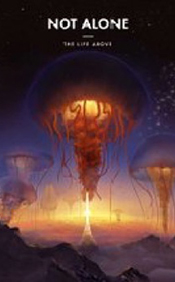 Tuesday December 19, 2017
Not Alone
Scott Deuschane, Producer - Director of Not Alone. Scott will join us in person to introduce his new film and discuss the process of making the film. He will be available for Questions and Answers after the screening. His film is a riveting look at the potential for life in the upper atmosphere, our upper ocean of air. This new film asks an important question for humanity to consider.
Could the planets vast atmosphere hold a wide variety of life just like the ocean does? Not Alone explores an exciting new scientific idea - that that many kinds of unidentified flying objects may be actually living things. Utilizing a lot of actual NASA footage form over 50 years of space exploration, you will see amazing UFOs that look, move, and act like creatures that live in the ocean – except these sky creatures might be giants, many miles high.
Do such organism really move in the skies above? See the stunning evidence for yourself. Hear what astronauts have reported for years. Get ready to look at the atmosphere in a whole new way, once you open your eyes to the living sky you will realize we are Not Alone.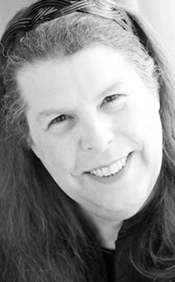 Tuesday November 14, 2017
The National UFO/UAP Sighting Magnitude Study
Cheryl Costa, The National UFO/UAP Sighting Magnitude Study, Since the Condon Study in 1968, there has not been a statistical book compiled or assembled about UFOs/UAPs, so the "National UFO/UAP Sighting Magnitude Study" was undertaken by Cheryl Costa and Linda Miller Costa to meet the critical information needed. The first objective of the "National UFO/UAP Sighting Magnitude Study" was an effort to report measurable sighting statistics over a stable and definable period of time (2001– 2015).
The secondary objective was to augment County location data in an effort to provide a new way of looking for UFO/UAP patterns. The third objective was to combine Mutual UFO Network (MUFON) and National UFO Reporting Center (NUFORC) data in an effort to get a real perspective on the magnitude of UFO/UAP sightings in the United States. Cheryl Costa's presentation will report a summary of National UFO/UAP sighting data at a glance and examine the state and county level UFO/UAP sighting stats for Pennsylvania.
Cheryl Costa is an upstate New York resident and a NY native. A veteran of two military services and a retired IT professional from the Aerospace Industry, she holds a Bachelor of Arts degree from SUNY Empire State College in Entertainment Writing. Besides being a published playwright and mystery writer, she writes the wildly popular UFO column "New York Skies" for SyracuseNewTimes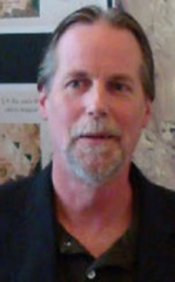 Tuesday, October 17, 2017
The Giza Template
Edward Nightingale, The Giza Template. Edward traveled to Egypt with John Anthony west in the late 1990's and had a life changing experience which started him on a life journey to unlock the secrets encoded into the geometries of the Giza plateau. Based on 16 years of research back engineering the design of the Pyramids and Sphinx at Giza, Edward Nightingale has rediscovered precisely how the architects of Giza used geometry and mathematics to encode a stunning amount of knowledge within the architectural design of the Giza Complex.
The decoding of Giza is key to unlocking many other mysteries that have been suppressed and hidden for millennia. Masters such as Leonardo DaVinci and Michelangelo have hidden these secrets in plain sight. Their use of the precise Template discovered at Giza is self evident in great works such as Leonardo's Mona Lisa and Michelangelo's Creation.
The smile of the Mona Lisa and the touch of God and Adam both point to a precise completion of one "Great Year" cycle and the birth of another in the calendar and geometry discovered at Giza.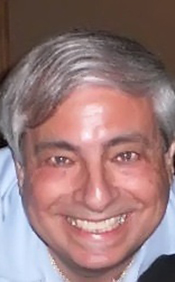 Tuesday, September 19 2017
Little Known Contactee Experiences
Frank Chille will present a discussion and power-point presentation featuring little known contactee experiences - one from 1920 and several others from Southern California. He will also share background and experiences at George Van Tassel's Integration located in Landers CA - in the high desert area - above Palm Springs.
Frank Chille has been a self-proclaimed seeker of Arcane Knowledge for the past 45 years. a student of metaphysics, ancient civilizations, comparative religions, and has knowledge of mostly unknown contactee experiences from individuals he has met along his life path. He has had first hand exposure to advanced technology products, has traveled extensively throughout the US and has lived abroad. Frank has spoken publicly and conducted seminars on diverse subjects on both coasts, as well as for the military on subjects including energy studies and lighting effects on health.
He has done many radio programs as well as had some TV experience. Additionally, he has trained individuals as well as marketing teams around the country and has conducted forensic corporate accounting for a Fortune 100 firm in three states.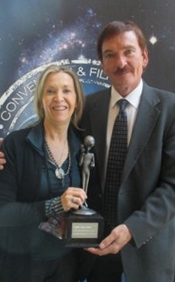 Tuesday May 23rd 2017
Saved by the Light
Travis Walton in Person, Saved by the Light, Presentation - Followed by Q and A & books sales and signing. Travis has one of the most famous UFO cases of all time. Driving home after a day of clearing brush and trees in the forest, six lumberjacks come upon a 40-foot disk hovering silently over the crest of a ridge.
As if spellbound, Travis Walton jumps from the passenger side, running towards it for a closer look. That decision November 5, 1975 would change him and these loggers for the rest of their lives.
The 21 year-old logger from Snowflake Arizona disappeared for five days, igniting a firestorm of controversy aimed at the logging crew who were the last to see him in the forest. Travis will recount his experience in person. Jennifer Stein host of Main Line Mufon with Bob Terrio co-produced a feature length documentary film about Travis and his logging crews experience.
The trailer for this film can be seen here.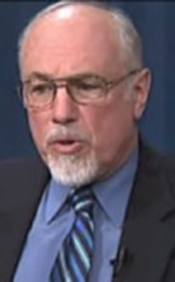 Tuesday, April 18, 2017
One man's life and his UFO related experiences
Joe Foster -"One man's life and his UFO related experiences". Joseph spent the first of his formative years growing up in East Hampton, LI, NY before moving to a farm in New Jersey. He enlisted in the US Coast Guard in 1969 serving thru 1973. During this time he encountered several UFO related events he considered transformational.
While in the U.S. Coast Guard he was trained as a Navigator and Signalman (Quartermaster) performing those duties on board a high endurance, Coast Guard cutter, the USCGC Mellon. He served both on Ocean Station patrols (Victor) as well as well as having deployed to the Republic of Vietnam as part of Operation Market Time. Joseph's background includes; Project/Program management, IT, Science & Technology, and Communications.
He also worked for the FBI in Tech Services, managed a data center for Merrill Lynch. During the time he spent with Merrill Lynch as an AVP (Assistant Vice President), historically, his operation cleared the first government security on behalf of the parent company, ML & Co with the Federal Reserve Bank of NY.
His FedWire Data Center cleared $billions in Government Securities and funds transfers on a daily basis. Joe also provided leadership and program direction in the development of new technologies for the Department of Defense and the aerospace industry. Among these new technologies included; an automated gun sight with heads up display, an advanced waste to energy system and the promotion of an innovative data storage technology using a crystal as a high capacity storage medium. Joseph's presentation will focus primarily on his experiences while in the Coast Guard and information related to the military and UFOs.
He will speak specifically of events having taken place at sea dovetailing with interesting information that surfaced, quite by accident during a conversation with a person whom he considered "In the know" about UFO related "events". He discusses these items from first hand experience including the anecdotal information subsequently acquired. These events are just a part of other incidents having taken place throughout his life, the first at the age three.
Other non-military related events to be discussed at a later date. His experiences represent a personal journey and his effort of trying to understand them. This is what inspired this lecture, created specifically for Main Line MUFON. Joseph believes our lives are connected to the unknown with a "silver" thread and if we accept that which is offered, there is an opportunity to attain valuable insights into not only ourselves but also the universe in which we live. Joe considers some of his experiences awe inspiring, some perhaps frightening.
For those who hear this presentation about his journey, each may come away with information to contemplate and perhaps even the opportunity find something that speaks to their own condition.
To view more information on the Nike Missile Explosion - Joseph Foster, click
here
.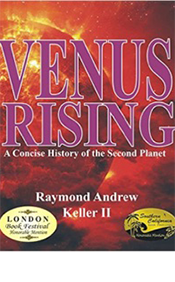 Tuesday, March 21st, 2017
The Venusians Among Us
"The Venusians Among Us." Dr. Raymond A. Keller, a retired professor and AmeriCorps VISTA helping veterans in Morgantown, West Virginia, has recently come out with his second book, Venus Rising: A Concise History of the Second Planet (Terra Alta, WV: Headline Books, 2015), 336 pages, illustrated. Dr. Keller's book explores many facets of conditions and life on Venus in many dimensions from a perspective of conspiracies, history, theosophy, ufology and current events,especially space research.
Dr. Leo Sprinkle of the University of Wyoming at Laramie, and Mr. Hakan Blomqvist of the UFO Archives in Sweden, wrote the introductions to Dr. Keller's book; and Michael LaRiche of the Coast-to-Coast A.M. Radio Discussion groups in Northeast Ohio wrote the forward. The lecture is accompanied by a power-point presentation and followed by a Q and A session.
If there is anything you ever wanted to know about Venus and Venusians, now is the time to have your questions answered. Dr. Keller has lived and worked in 44 different countries and has been writing about UFOs since 1967. He received his doctoral degree from West Virginia University in 2011, focusing on various aspects of the Basque settlement of Venezuela; and his master's degree from the same institution in 2004, majoring in foreign language with an emphasis on "magic realism" in Latin American literature.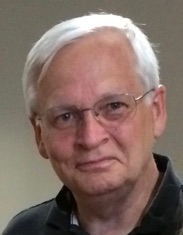 Tuesday, February 14th, 2017
UFOs, Aliens and Disney
Title: UFOs, Aliens and Disney - Alien Encounters From New Tomorrowland, program presented by Bob Terrio, On June 20th, 1995 a new attraction: The ExtraTERRORestrial Encounter opened in Tomorrowland in Disney-world. The attraction simulated the teleportation of a monstrous alien creature to Earth, which then escapes to terrorize the guests. It was so scary and "un-Disney-like" it closed several years later.
To promote the attraction Disney produced a documentary "Alien Encounters from New Tomorrowland". Surprisingly the narrative supports the belief that UFOs are real and extraterrestrial in origin, including statements like, "For nearly fifty years, officials have been documenting routine alien encounters here on Earth." and "Indications are that government, military and scientific leaders will soon release a half-century of official documentation of on-going alien encounters on Earth."
The documentary, produced by Andrew Thomas, was broadcast on only a handful of TV stations without promotion. Bob Terrio, video producer, has had a life-long interest in both UFOs and Disney. He will show the documentary, as well as footage of the attraction he "covertly" recorded at the park in 1996. Bob will also present insights into the making of the documentary in addition to a brief history of Disney's relationship with the government, military, FBI and CIA. You will also hear about a little known UFO conference that Disney hosted and sponsored at Disney-world to help promote the attraction.
This is another side of Disney that most people don't know about.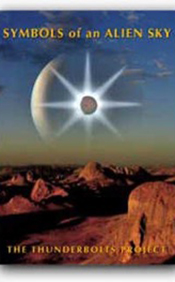 Tuesday January 17th 2017
Symbols of an Alien Sky
Film: "Symbols of an Alien Sky," This film will invite you to rethink our human history and that of the earth.
David Talbut from the Thunderbolts project will lead us through our fragmented cultural history, pointing out specific archetypes that could allow for radical re-interpretation of our planetary history, as we know it.
A unifying story emerges from religious histories and myth from many cultures around the world.