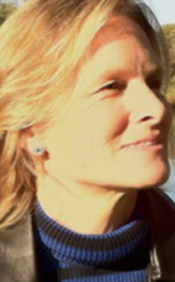 Tuesday, September 15th, 2020
Space Travel: Exploring Possibilities
ZOOM Q and A on her presentation, "Space Travel: Exploring Possibilities." Annabella, a graduate of the Resonance Science Foundation, along with 160 other graduates of the Connected Universe Physics Course traveled the sacred valley of Peru, Machu Pichu/Cuzco in the Peruvian Andes Mountains and Teotihuacan, Mexico. The group activates the power vortexes at these sites and communicates with the ancient architects using powerful ARK Crystal technology, rituals, chanting, and meditation.
Rev. Annabella Wood is "the quantum-physic musing, singing/song writing, handywoman, minister Truck Driving Mama!" She is a certified facilitator of the writer and teacher Byron Katie, and was a friend and student of Byron Katie for 14 years before moving to PA. Her experience with and facilitation skills of "The Work of Byron Katie" are second to none in the Philadelphia area. She is an instructor and graduate of the "Circle of Miracles School of Ministry" where she is also an ordained interfaith minister.
She holds her BS in "The Metaphysics of Quantum Physics." Currently, she is studying her master's degree in Holistic Theology. Annabella is a gifted speaker and presenter who shares an emerging new understanding that once we become aware and take control of our own thoughts and emotions, we can dramatically change the world we live in.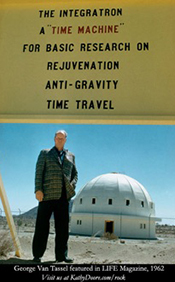 March 17, 2020
Calling All Earthlings
CANCELLED EVENT
"Calling All Earthlings" A recently released documentary film about the legendary George Van Tassle recounting Van Tassel's famous UFO gathering events in the early 1960's, in the Nevada dessert near Giant Rock. George built a unique building designed to increase human resonance fields and increase wellness and higher consciousness is called the "Integratron."
"Calling all Earthlings" by Johnathan Berman recounts an important historic time documenting an early pioneer who believed it was important to educate humanity that we are not alone in the universe. George's motivation was spearheaded when he came face to face with a visitor from another world who served as his teacher, guide, and friend for many years, after their meeting near Giant Rock, Nevada.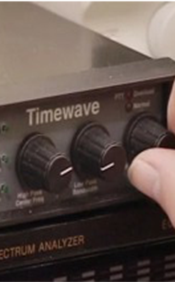 Tuesday Feburary 18, 2020
Calling Earth
Film :"Calling Earth" by Daniel Drasin Filmmaker Dan Drasin has worked for years on a documentary entitled "Calling Earth." The Documentary's focus is upon contacting deceased individuals using electronic devices, or as we know it, ITC.
Calling Earth probes the puzzling phenomenon of Instrumental Trans-communication — apparent messages from the "other side" received through modern electronic and photographic devices. "ITC" has been well documented by researchers at least as far back as the 1950s when tape recorders first became available to the general public and unexplained voices began to show up in people's recordings.
For more information click
here
.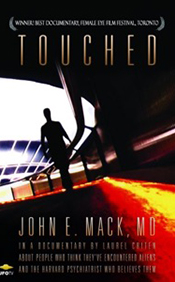 Tuesday, January 21, 2020
Touched - A Film about John Mack
The scientific study of Alien Implants
Double feature film night: Two On- hour film screenings about historic individuals no longer with us and the special contributions they made exploring the impact Alien contact has had on mankind.
Touched - A Film about John Mack, by Laurel Chiten. This film features in depth interviews with "experiencers" that worked closely with John Mack to better understand their experiences and how these experiences effected their lives in profoundly important ways.
The film offers a uniquely contemplative perspective on the Alien abduction phenomenon and presents the experiencers and their stories with sensitivity, respect, and without judgement.
2nd feature: Documentary film about Dr. Rodger Leir. "The scientific study of Alien Implants." This documentary film features Dr. Leir, a podiatrist, who for 20 years surgically removed strange objects from patients' feet, ankels, and legs sending these objects to laboratories for evaluation.
The results were stunning and remain controversial to this day. Dr. Leir died in 2016.