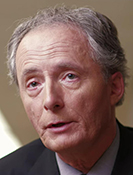 The UFO Sky Pilots - Grant Cameron
Tuesday, October 18, 2022
Grant has been a UFO researcher since 1975 and was recognized as both the Leeds Conference International Researcher of the Year and the UFO Congress Researcher of the Year. He is a world-renowned expert on UFOs, conspiracies, government cover-ups, and has spent decades watching and chronicling developments around extraterrestrial contact. He will talk about people who state they have flown the craft and what it tells us about the true nature of reality. His new book, soon to be published, is called The UFO Sky Pilots.
His intense interest surrounding consciousness and the paranormal have spawned a variety of books—Charlie Red Star, of his initial UFO experience along with hundreds of other witnesses who were involved in the town of Carman, Manitoba, Canada; His other books include, Alien Bedtime Stories which includes 72 articles on UFOs as they relate to the Presidents, consciousness, abductions, and musicians; The Clinton UFO Storybook; Inspired: The Paranormal World of Creativity, and Tuned-In: The Paranormal World of Music.
These deal with inspiration that inspired many of the discoveries of the modern world.
View the presentation by clicking here
Visit his website by clicking here.
Read his blog by clicking here.
Follow him on Facebook.
Trailer for upcoming documentary film by Bob Davis Click here
Listen to the UFO podcast with Bob Davis and Martine Willis, Click here
Listen to a Radio interview with Bob Davis, Click here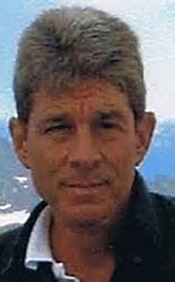 Unseen Forces, the Integration of Science, Reality and You
Robert Davis, Ph.D.
Tuesday, June 14th 
To watch this presentation click here.
Dr. Robert Davis is an internationally-recognized neuroscientist, former college professor and researcher. He is the author of more than 60 scholarly art articles and two books: The UFO phenomenon: Should I believe? and Life after Death: An Analysis of the Evidence.
Robert's third book, Unseen Forces, the Integration of Science, Reality and You traces the interactions with alternate realms, the dead, and non-human entities; out-of-body and near-death experiences; psychic and healing abilities; mystical and peak experiences and more have opened the door to unseen forces and questions about consciousness, life, and reality that science struggles to explain. This ground-breaking book, written by a neuroscientist and unbiased futuristic thinker, provides the answers and wakes you up to the meaning of life, reality and YOU.
He bridges the gap between science and spirituality through an objective, evidence-based analysis of experimental research and theories, integrating them with life-changing personal accounts of spiritual and extraordinary experiences.
Trailer for upcoming documentary film by Bob Davis Click here
Listen to the UFO podcast with Bob Davis and Martine Willis, Click here
Listen to a Radio interview with Bob Davis, Click here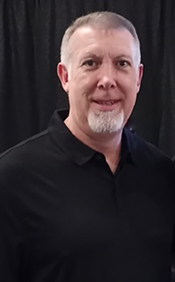 Unravelling The Mysteries Of The Uinta Basin
Tuesday May 17, 2022
Presentation with James Keenan Unravelling The Mysteries Of The Uinta Basin.
James Keenan is an author, lecturer, and field investigator. He has a degree in Interdisciplinary Studies from the University of California Santa Barbara. His main curriculum was anthropology and archaeology, with a focus on Mesoamerican cultures. He has written eight, fictional novels that have science fiction or paranormal components to them.
Prior to his writing, he had a career in law enforcement and private investigations that spanned over twenty years. James regularly travels the globe in search of information and evidence that can provide alternate answers about why we have lost so much of our distant human history.
James has recently appeared on The History Channel series, The Secret of Skinwalker Ranch. Northeastern Utah is known for being a hotbed to paranormal events, cryptids, and UFO sightings. Some of the phenomena taking place has fascinated the general public for decades—yet most of what we know seems to be regurgitated information.
Over the course of this presentation, I will share with you new details that will bring additional understanding to places such as Skinwalker and Blind Frog Ranch. We will expand our knowledge of the Uinta Basin and in the process, explain that what is occurring covers a larger geographic area than just the two celebrated ranches.
James reviews historical events in these areas that help shed light on why this area is truly one of the most unique and mysterious locations on our planet. James speak about this subject in this great video: Connections Between Skinwalker Ranch, Blind Frog Ranch, And The Uinta Basin: Going Underground
To view the video of this presentation click here
Richard O'Connor, M.D., UFOs, Nuclear Weapons, and a New Age of Reason
.
To watch this lecture click
here
.
A retired anesthesiologist and founder of the Jesse Marcel Memorial UFO Library in Helena, "We now know that UFOs, or rather the intelligent beings "behind the wheel" of UFOs, have disabled nuclear weapons belonging to both the US and to Russia. This information has come to us through courageous US military veterans who decided that world citizens had a need to know about these incidents.
The reality of these incidents has been recently verified by the semi-official spokespersons for the Pentagon, Christopher Mellon and Luis Elizondo. We can be certain that our military leaders have not taken these incidents lightly, yet we have been told little to nothing about the details of these incidents. We need more information about these very important events - where they have happened, when they have happened, how many times they have happened, what has been the Department of Defense's response to them, and what they are planning to do about them in the future.
Every American citizen should be calling for open Congressional hearings addressing these incidents. If we consider the research of nuclear physicist Dr. John Brandenburg and what he has recently hypothesized may have happened on Mars 300 million years ago, we can realize that our very survival may be hanging in the balance.
Richard O'Connor, M.D. is a retired physician who, for 30 years, worked as an anesthesiologist alongside Dr. Jesse Marcel, Jr. in the operating rooms of St. Peter's Hospital in Helena, Montana. Getting to know Dr. Marcel on such a personal level while also becoming aware of Dr. Marcel's first-person involvement in the Roswell UFO incident convinced him that the Roswell UFO incident did happen.
O'Connor opened the Jesse A. Marcel Library in 2012 as a meeting place and repository of UFO-related information where people can gather for discussion and learn about the importance of the UFO phenomenon and related events that have happened since Roswell. O'Connor teaches a class through the University of Montana / Helena College titled UFOs: Our "New" Realty.
Links:
Calling for Unclassified Congressional Hearings Addressing UFOs/UAP
UFOs and Nukes- The Secret Link Revealed
: