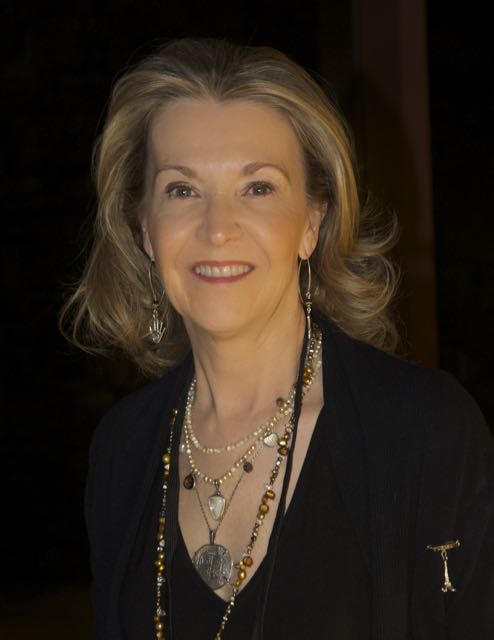 Jennifer W. Stein
Jennifer Stein is a PA State Section Director in charge or education and public outreach. Although a trained field investigator for MUFON PA, her main focus is educational outreach to the general public in the Philadelphia area. As a film maker she does not participate in ongoing field investigations.
She participates in supporting MUFON PA annual fall conferences in the Philadelphia Bucks County regional area. Jennifer graduated from the University of Arizona with a Bachelor of Science in textiles in 1983. Professionally she has been an entrepreneur working with serval different family owned business operations since 1974.
Additionally, she has held regional positions with various no profit organizations over the last 25 years. She is an award-winning documentary film maker. Her areas of interest include ancient archeology and architecture, lost origins of ancient cultures, as well as crop circles and randomly down crop.
She is dedicated to the expansion of knowledge on the topic of Unidentified Flying Objects, and extraordinary experiences including, NDE- Near Death experiences.
Jennifer is the founder of Main Line MUFON, A regional branch of the International Mutual UFO Network providing free monthly public educational presentations through regional public library locations in the Philadelphia area. In addition, she is coordinating member of Noetic Science's "Shift in Action" for South Eastern PA, a MUFON PA State Section Director and field investigator.
Jennifer coordinates regular monthly programs at the Tredyffrin public Library in Strafford Pa. For more information visit her site at: www.mainlineMUFON.com
Jennifer Stein presents on these following topics:
U. S. and Canadian Crop Circles - The Evidence, Research, and Theories Jennifer's presentation will focus on Crop Circles in the United States and Canada with an in-depth look at repeating characteristics. She will review the peer reviewed literature, lab research, and current theories from internationally known researchers from around the world. She will share historical data on CC and review their relationship to ancient sites.
She will share some of her firsthand observations from the field. In closing she will suggest different energy forces that could be involved in creating these odd effects on the earth, not just in crops but other mediums as well. Jennifer's interest in Crop circles began 30 years ago while researching ancient archeological sites, and ancient mound structures.
She began traveling into English crop circles in the late 90's and became hooked, wanting to uncover the mysteries surrounding this phenomenon. Her research continues today with visits into formations and randomly downed crop in England the United States and Canada.
Jennifer is a member of the ICCRA (International Crop circle researchers Association), has lectured extensively on crop circles around England, France, Canada, and across the US, an appeared on CN8 - Philadelphia and Canadian television programs on Crop Circles, and internet radio shows extensively over the past 10 years.
Jennifer holds a Bachelor of Science in textiles from the University of Arizona. She is a business owner, artist, self-taught award-winning filmmaker, activist, and researcher.
She is a state section director for MUFON PA, and the founder of a Main Line MUFON a Philadelphia area group providing monthly educational programing on topics pertinent to MUFON and Noetic Sciences. Jennifer is the host of a weekly public access television program, Main Line MUFON at Radnor Studio Chanel 21.
Gobekli TEPE, An ancient site in Southern Turkey. Jennifer will present an overview with slides & film clips about an ancient site in Turkey: Gobekli Tepe. Jennifer traveled to Turkey in 2012 with Boston University Professor Robert Schoch, along with Linda Moulton Howe, and other researches to study the & explore this site firsthand.
Sharing some of her film clips of these travels and interviews with experts in the field Jennifer will present on the significance this ancient sites plays in changing our known human history.
She will also review what she learned from Robert Schoch. Jennifer Stein, BS, U. of Arizona, is an artist, entrepreneur, activist & award-winning documentary filmmaker. Jennifer has been reading, researching and traveling to ancient sites for 10 years for firsthand exploration and examination.
Documentary Film "TRAVIS - The True Story of Travis Walton"
The film has won over 29 film mainstream film festival awards around the world since its debut in February of 2015 at the IUFOC in Phoenix Arizona. This fast-paced documentary recounts the world-famous UFO incident from November of 1975 when Travis Walton and six other lumberjacks come upon a 40-foot disk hovering silently over the crest of a ridge in the Sitgreaves National forest. Spellbound, Travis jumps from the passenger side of their work truck running towards this craft of unknown origin for a closer look.
That decision would change him and these loggers for the rest of their lives. This 21-year old logger from Snowflake Arizona disappeared for five days igniting a firestorm of controversy aimed at the logging crew who were the last to see him alive in the forest.
Now 40 years later Walton explains how the forest, the highway, and the phone booth remain emotional triggers, and how he sees' his experience more of a rescue operation than a typical abduction experience. For more information about the film visit: TravisWaltonTheMovie.com
Screenings are possible for organizations, educational groups, UFO groups, and community civic organizations. Please contact with Jennifer W Stein for more information: To request a Screening click Here